I'll admit, I had an uneasy feeling about this game. Things were going too well for the Minnesota Vikings after everything fell spectacularly to pieces with Kirk Cousins' injury. They were due for a reality check.
Except, they didn't fall apart. Head coach Kevin O'Connell played live-action Madden with real players, translating the playbook to newly arrived quarterback Josh Dobbs in-game during Week 9. Then, with a week to plan around his new quarterback, O'Connell put Dobbs in a position to be successful again and it worked. The Vikings added to their five-game win streak with a victory over the New Orleans Saints.
Sunday night on the road in Denver against the surging Broncos would bring the Passtronaut down to Earth though, right? There was a reason so many teams had passed on Dobbs. There's a reason he hasn't stuck somewhere, surely, as charismatic and intelligent as he is. 
Well, it happened. The Vikings snapped their five-game win streak, losing to the Denver Broncos 21-20 in the final minutes of the game. 
But it wasn't all on Dobbs.
O'Connell seems to have gotten Dobbs up to speed and adjusted his offensive scheme so quickly that Dobbs is largely staying afloat. Dobbs went 20 of 32 for 221 yards, two total touchdowns, including a 10-yard scramble drill rushing touchdown, and an interception on Sunday night; a very average stat line. He also lost a fumble. It was Dobbs' first interception and fourth fumble of his Vikings tenure — a team that struggled with turnovers for most of the season before Dobbs arrived. 
The offense has also found a rhythm in the run game a bit more, which is by design to help Dobbs. Minnesota had 175 rushing yards against the Broncos. Alexander Mattison averaged 4.5 yards per carry on 18 totes, giving him 81 yards. Ty Chandler added another 73 yards on 10 carries for an incredible 7.3 yards per carry. Dobbs was credited with eight rushes for 21 yards and a rushing touchdown. He became the first player in NFL history to have a passing touchdown and rushing touchdown in his first three games with a team.
The point is, Dobbs' performance, coupled with the adjusted scheme, was still more than serviceable against a Denver defense that had been allowing less than 17 points per game the last four weeks and taking the ball away on top of that. They have the second-most takeaways in the NFL in that span and they got three against Minnesota, including the interception, Dobbs' fumble and a fumble by Mattison. But that's the important part. The loss wasn't all on Dobbs. There were drops by young receivers. There was that final dagger of a go-ahead touchdown given up by the Vikings' defense. And still, Dobbs played well enough to keep them in the game. 
"We feel like Josh Dobbs provides an element to our offense that we want to try to use and execution just wasn't what we would have liked," said O'Connell. "No matter what, we don't want to turn the ball over."
Over the past three games, Dobbs has completed 63 of his 96 pass attempts for 647 yards, four touchdowns and one interception. On Sunday night, he completed 73 percent of his pass attempts before the final desperation drive. The last time he had a completion rate above 70 percent was Week 3's improbable win over the Dallas Cowboys as a member of the Arizona Cardinals. 
Dobbs' seamless transition is what is giving the Vikings hope. The rest of the team is stepping up and playing confidently, even without Justin Jefferson in the lineup, though he was sorely missed on Sunday. The coaching staff is staying aggressive in its play-calling. We saw a fake punt in the fourth quarter! But they're operating like it's business as usual, save for some minor adjustments to account for a mobile quarterback.
And while Minnesota snapped its five-game win streak, the team still sits above .500 with a 6-5 record. Even with the loss, the Vikings' playoff chances are still at 80 percent, per the NBC broadcast. If you would have told Vikings fans in Week 5 that they would have legitimate playoff hopes in Week 11, I think they'd be pretty happy.
The Vikings get another prime-time game in Week 12, playing the Chicago Bears on Monday Night Football. Then they'll get their bye. The Las Vegas Raiders wait for them on the other side. So do two games against the Detroit Lions. They have to play the now Joe Burrow-less Cincinnati Bengals, but all of a sudden that's a very winnable game for Dobbs and Minnesota. They also have one more game against the Green Bay Packers.
The point is, there's still plenty of time to make up some ground and though Detroit seems to be running away with the division, the NFC playing field has left the wild card door wide open for the Vikings to sneak through by the end of the regular season. 
The fact that they even have that shot is because of Dobbs and O'Connell. One game doesn't change that — just look at the playoff odds.
Carmen Vitali covers the NFC North for FOX Sports. Carmen had previous stops with The Draft Network and the Tampa Bay Buccaneers. She spent six seasons with the Bucs, including 2020, which added the title of Super Bowl Champion (and boat-parade participant) to her résumé. You can follow Carmen on Twitter at @CarmieV.
---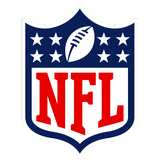 Get more from National Football League Follow your favorites to get information about games, news and more
---